ProGrow
taking your pork production to the next level
ProGrow is an integrated system for managing and monitoring your finisher pig production from weaning to slaughter.
With ProGrow, you get a complete overview of your production so that you can make decisions based on up-to-date data.
The system includes an integrated climate and production computer, which controls ventilation, heating, and cooling. It also controls the dry feeding system with up to five feed mixtures, monitors feed and water consumption, and provides the opportunity for registering animals for sales/delivery and removal to recovery pens as well as dead pigs if any.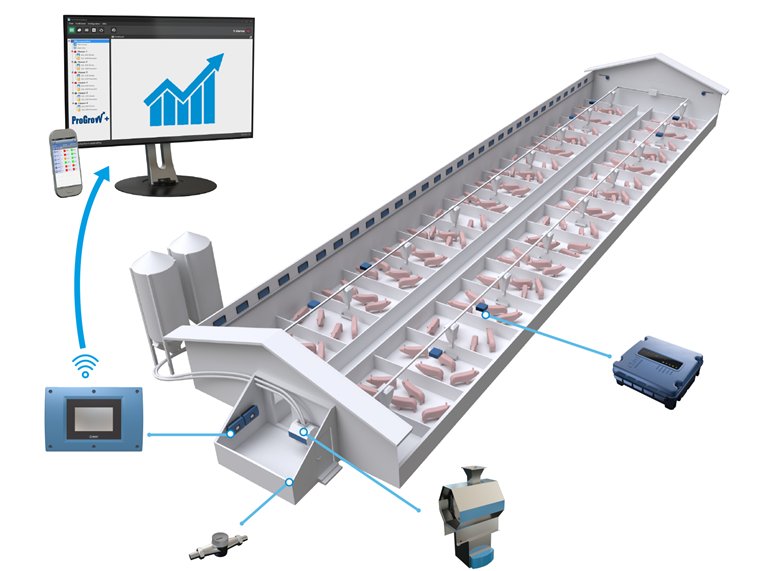 Continuous monitoring of the pigs' feed consumption and gain allows you to optimize production in terms of choice of raw materials, feed mixtures, and change of feed.
About FarmOnline+ ProGrow
Benefits:
Essential data such as daily gain, feed consumption and water intake per animal, feed per kg gain
Quick overview and in-depth analyses
Continuous optimization
Swift action in case of irregularities
Remote control of the climate and production controllers
Brochure: